Your Complimentary Concierge for Business Connectivity
Add on premium customer care to your new or existing telecom service...for FREE!
The
Power

of best-in-class technology combined with the

Personal

touch of first-class service.
Subscription-Free Service
No extra bill, no fees, no change to your current rate
Dedicated Account  Manager
A real live human working with and for you at all times
Direct access via phone, email and text
A-Z white glove treatment at all times
The white glove treatment without the premium price.
Everything your provider has to offer, along with the personalized attention and expertise that only AIE can offer!
High-Tech Meets High-Touch
Dedicated internet
Your complete solution: offering symmetric access, guaranteed provisioning and around the clock technical support. You will experience the quality and performance you need to conduct business over the Internet with confidence.
SD Wan
A package that offers small-to-medium-sized businesses the services and features they need for multi-site network connectivity. It's a scalable solution that works over virtually any access with software-controlled, application based routing.
Broadband Internet
Our broadband services provide an Internet connection, with extensive reach throughout the United States for your business 24 hours a day. Broadband gives your business high-bandwidth Internet access at a fraction of the cost of SONET-based access.
Switched Ethernet
Offers the simplicity, scalability, flexibility and affordability for your switched Ethernet network. Now your network is even stronger with the first of its kind direct access to an intelligent, intuitive, self-service networking solution.
Mobility
Stay productive virtually anywhere while keeping critical resources highly secure. We have an unmatched mobile network to: Connect your devices, Provide enhancement performance through business-focused applications, Help keep your data highly secure.
Toll Free
A voice service similar to traditional toll-free service, but data traffic can travel with it over a single IP network utilizing the AT&T common shared business IP platform.
Cybersecurity
As the owner and operator of the largest network in North America, our heritage of secure connectivity is unrivaled. In addition to our expertise in threat intelligence and network security, we collaborate with best-of-breed providers to help businesses safeguard digital.
Hosted/Cloud Voice
A highly secure, cost-effective, cloud-based IP business communication service that frees up capital while allowing employees to work virtually anywhere, connect seamlessly on almost any device, and collaborate more effectively.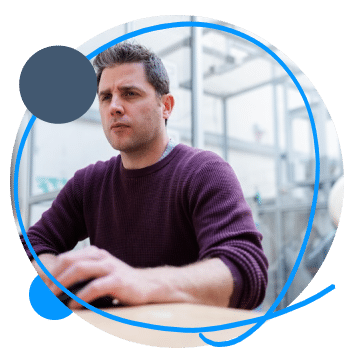 Sure, you could become experts on all of these.
But with AIE Solutions doing it all for you, why would you need to?
I can't thank AIE Solutions enough for coming through for our company. I felt as though I had an expert guide by my side throughout our move. The extra time you spent on our project, your attention to detail, and unwavering support throughout the past several months made our move an unqualified success.
Jack Carlson
Manpower, Inc.
Meet your dedicated customer service concierge today to receive free account management, unmatched technical expertise, and friendly, personalized service on every telecommunications business contract…existing or new!